Converting E-mail requests into purchase orders through a 100% automated system
Bien Technologies one of helped the most promising US-based home improvement sites automate their order management system using a custom bot.
Client Overview
The client is an online home improvement retailer with a product range spanning kitchen, bathroom and lighting hardware, in addition to other home improvement supplies. It has an employee base of about 600 people and has featured in the Internet Retailer Magazine's annual Top 500 List of online retailers.
Industry at a Glance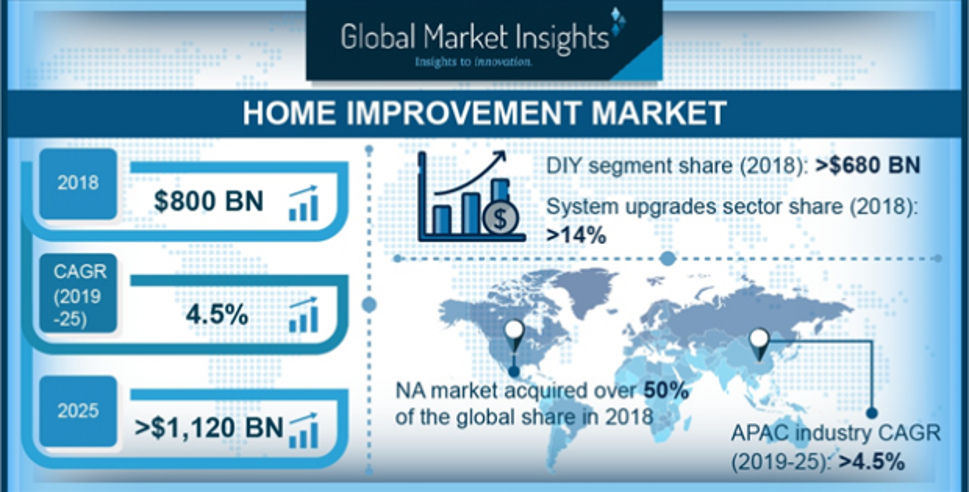 According to a Global Market Insights, Inc report, the home improvement segment is projected to reach a revenue of USD 1,120 billion by 2025. This, in large, is due to a growing customer movement seeded in the pursuit of superior energy efficiency; a trend that is being bolstered by conducive government policies across the globe, and giving impetus to the home improvement market. Countries like Japan, the USA, India and China, and select European countries, have introduced tax credits to builders staying true to green building guidelines. Other factors that have caused a rise in demand for home improvement products include surging urbanization, rising employment and higher standards of living.
Scope
In order to reorient itself as a forward-looking organization, the client was looking to set up an order management system to convert email requests into digital orders in an automated way. The existing order management system was manual and entailed repeatable, mechanical steps that required little or no critical thinking. This gave rise to a risk of human error, which in turn, could lead to significant sunk costs. The client was in search of a co-sourcing partner who could build an intelligent system for routine order offloading. This would seamlessly sync with their existing CRM or ERP and serve to capture invoice numbers, detect order statuses, provide delivery receipts and much more.
Solution

As a retailer with thousands of products, the client was looking to eliminate human error by processing their email orders accurately through automation. The aim was to go 'touchless'. We worked with the client to construct a unique AI-based sales order automation paradigm, with a technology stack composed of UiPath, Oracle EBS and PO Console, and underpinned by Microsoft Excel and Microsoft Outlook. It involved an automated process that read the purchase order number from the email subject and subsequently created a purchase order in Oracle EBS. Once the order was created, a robot would load its details into EBS and PO Console. Then, the robot would notify users about the success or failure of the process. Our system deployment simultaneously increased customer satisfaction while driving efficiency, minimizing spends and expediting order-to-cash cycles.
Technology used: UiPath | Target systems: Oracle EBS, PO Console (web application), MS Excel and MS Outlook
Business Impact
Reduced time
Increased ROI
Hassle-free process

About Bien Technologies
Bien Technologies is a leading-edge software company that offers high-quality software services seeded in global best practices. It designs, conceptualizes and develops state-of-the-art business growth and performance applications.